There are universal fragrances, but there are also those that are designed for a specific age. If you approach the choice of a scent illiterately, you will simply be misunderstood. Agree, on an adult woman, playful notes inherent in young girls are strangely heard, and stifling oriental aromas are not at all suitable for young ones. At a young age, it is better to do without perfume altogether, using eau de toilette or perfumed deodorant, but if this is not possible, then it is better to choose fresh floral and powdery compositions.
If you are in search of your perfect scent, you might find it here! Our selection contains fragrances that are suitable for young girls. All that remains is to choose a composition that suits your character.
10. Light Blue Dolce & Gabbana
Volume : 25 ml.
Price : 33,36 USD.
Everyone has heard about the Dolce & Gabbana brand. The company creates products for those who believe that they deserve the best. Having tried the Light Blue Dolce & Gabbana perfume , you are unlikely to want to part with it for a long time. It is enough to apply just a couple of drops to understand: this is love forever!
Launched in 2001, Oliver Cresp's perfume is a floral-fruity fragrance. You will enjoy the gradual opening of the notes, breathing in all the freshness of the Italian siesta and the seaside. The heart of the fragrance is jasmine, bamboo and white rose. Top notes reveal all the charm of bell and Sicilian cedar, and finally you will hear amber and musk, which are perfectly combined with white cedar.
9. Lanvin Eclat D'Arpege
Volume : 30 ml.
Price : 27 USD.
The romance between the girl and Lanvin Eclat D'Arpege is a sublime feeling that is unlikely to ever leave her. The fragrance will be with you whenever you want it – it will be happy to emphasize your splendor. Top notes are lemon leaves, which grow in Sicily, and green lilac, followed by a heart of sweet peach flowers and green tea.
The enchanting trail is composed of amber, musk and Lebanese cedar, which will emphasize your youthful charm and at the same time already adult elegance. The perfume will give you a sense of celebration and magic, with which you will shine at any event and even on a regular walk around the city.
For reference: to distinguish a fake from the original, pay attention to the batch code. It must match the batch code on the bottle.
8. Candy Prada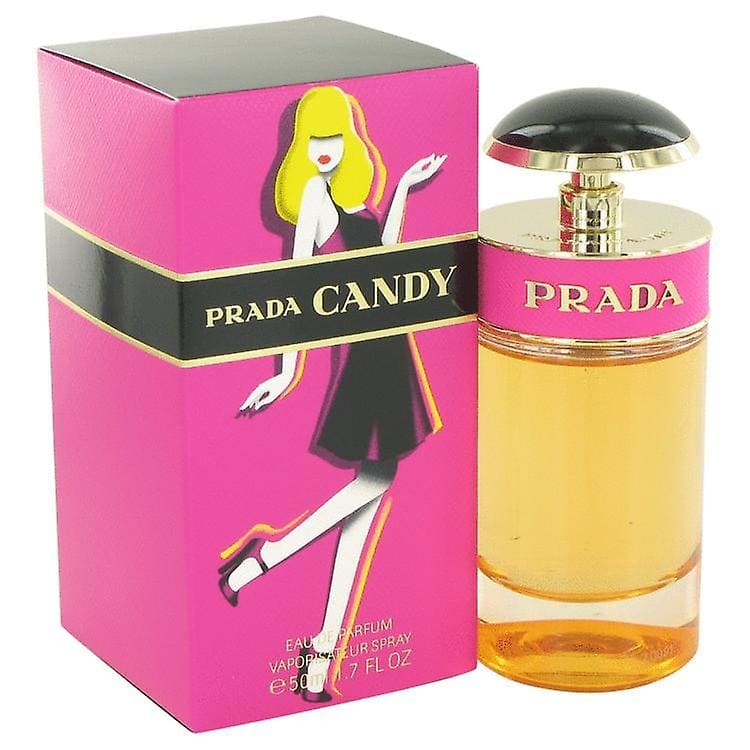 Volume : 50 ml.
Price : 50 USD.
The unobtrusive Candy Prada scent is inspiration from the first seconds after you open the bottle cap. This is the spring that is knocking at your door! This playful and flirty composition is perfect for the warmer seasons when lizard-like outerwear has been stripped off.
The fragrance opens with the sparkling freshness of Italian citrus fruits. Its floral heart features sweet peas and a base of white musk, caramel, and benzoin. The scent is perfect for holidays and evenings. If you love sweet smells, then you will definitely appreciate it.
7. Escada Fiesta Carioca
Volume : 30 ml.
Price : 35,82 USD.
Escada Fiesta Carioca, a feminine floral fragrance, will give you a lot of festive memories and take you into the world of dreams! Eau de toilette was enclosed in a colorful bottle, the contents of which make you want to get back to the beach as soon as possible, besides, the fragrance has a very noticeable name "Fiesta", which means "holiday".
Perfumes for girls are distinguished by a sweetish, floral-fruity aroma. The top notes show all the charm of tropical passionfruit, raspberry and violet leaf. The heart of eau de toilette: jasmine, bright orange and passionflower. This wonderful summer scent is based on cedarwood, sensual musk and benzoin.
6. Baby Doll Yves Saint Laurent
Volume : 30 ml.
Buy : 101,37 USD.
Baby Doll Yves Saint Laurent Eau de Toilette is designed to evoke a light feeling of love in every girl, gradually warming it up while revealing enchanting notes. This fragrance is suitable for a sensual and gentle lady, joyful and active, who deftly manages to drive everyone crazy.
Forming a duet with aroma, each girl will become even brighter and more beautiful. Baby Doll Yves Saint Laurent Eau de Toilette cannot be confused with any other fragrance, it has its own character. Top notes of aroma open black currant, green apple and juicy orange. Then heliotrope, sensual rose, freesia and lily of the valley catch the eye, while the base accords give an unforgettable trail of cedar, sandalwood and vanilla.
5. Escada Lily Chic
Volume : 30 ml.
Price : 114,48 USD.
The fragrance Escada Lily Chic , born in England, evokes spring in the soul, even if it rains outside the windows, which is especially characteristic of foggy Albion. This fragrance is suitable for romantic and sensual young ladies who want to paint their everyday life with bright colors.
The awakening of nature and the first flowers personify lilies of the valley, the delicate scent of pears, green apples. The lemon tree complements the exposition, making it fresher, and in the base notes you will hear the scent of lime, grapefruit and amber. No matter where you go: to work or on a date, Escada Lily Chic will bring you joy and the feeling of never-ending spring.
4. Sun Jil Sander
Volume : 30 ml.
Price : 2 954 rub.
The fragrance, which first appeared on the shelves in 1989, immediately struck many girls on the spot, as the perfumer Pierre Bourdon picked the key to their heart. With Sun Jil Sander, you can move into summer any time of the year!
If you briefly describe the characteristics of the aroma, they will be as follows:
persistent;
loop;
moderately sweet;
gourmet oriental;
powdery.
The perfume has a rather conservative design, without any frills. Immediately after applying to the body, the aroma may seem harsh to you, you can clearly hear black currant, bergamot, and you cannot but pay attention to ylang-ylang. After a couple of minutes, notes of flowers begin to unfold: iris, rose, lily of the valley, coupled with carnation. This fragrance warms and makes its owner even more feminine.
3. Joy of Pink Lacoste
Volume : 30 ml.
Price : 56,50 USD.
A simple and unassuming fragrance Joy of Pink Lacoste is suitable for when you don't want to wear complex perfumes with subtle notes. Everything is obvious here, and you don't have to solve riddles.
Joy of Pink Lacoste is ideal for young and cheerful girls who like to give positive emotions to others and to be in the spotlight. Grapefruit is presented in the top notes, then the soloing intercepts peony and curaçao, and in the base notes you will hear Virginia cedar and musk.
Fun fact: Curacao is a blue orange liqueur from the Caribbean. It is obtained by infusing wine alcohol on the dried peel of Laraha bitter oranges.
2. Marc Jacobs Lola
Volume : 50 ml.
Price : 116,53 USD.
Eau de parfum Mademoiselle Chanel is an expensive fragrance in the truest sense of the word. Opening accords are accompanied by fresh citrus notes: orange, bergamot with honey-floral notes, as well as mandarin. The heart of the fragrance is clearly heard with radiant jasmine, and the attractive trail consists of vetiver, notes of patchouli and vanilla, which add femininity to the girl.
The concentrated and sillage fragrance presented in the advertisement by Keira Knightley is suitable for girls and women of all ages. He creates around his mistress an extraordinary sensual cloud, with which it is easy for her to delight and intrigue others.